Securicor Integrated Pvt Ltd (SIPL) is licensed under section 16 of the Companies Act, 2017 (XIX of 2017) Corporate Universal Identification No. 0109434 with Security Exchange Commission of Pakistan (SECP).
To minimize the vulnerabilities against the dangers, a common understanding start striking to maximize the layers of protections, deterrence and defenses, safety and security methodologies to mitigate and eliminate the risks.
We, Securicor Integrated Pvt Ltd (SIPL) understood that the impacts of safety and security failures in most of the scenarios are, and will be exceptionally dreadful, that undoubtedly need exceptional protection measures and expert inputs.
The focus of the firm shall, but shall not restrict to balance threats, risks and vulnerabilities impacts if occurs against the costs of counter measures and solutions provided, however, the proportionate of this feasibility might vary partially or significantly due to numerous factors not limited to such as socio-political or socio-religious importance, cultural sensitiveness, nature of protections required, government, semi-government, private and public financials limitations, funding, budgeting, legal implications, law of the land or any unforeseen acts etc.
In the current political climate, with increasing fears of terrorist activities, and the current economic climate, which promises an upswing in general and in outsourced services especially, this business is a need and launching at the right time. The business will target divergent characteristics of different governmental and privately-owned institutions and industries, to overcome on the challenging and craft an appropriate approach that will be beneficial in creating a safer environment.
We, confirm full abidance of existing laws, regulations and acknowledge that will operate in permissible and authorize limits, will not execute any sort of project of work that confronting the national and local laws or governmental bodies scope of work. We further adhere that will keep the maximum transparency to all our stakeholders and act as privately auxiliary helping hand to assist as much as we can our law enforcement agencies besides our clients.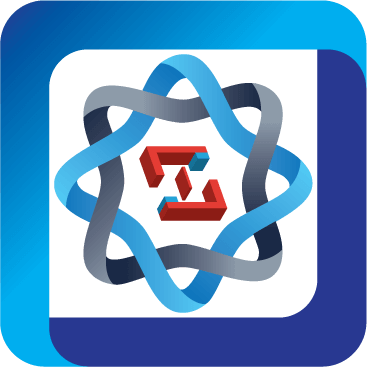 OUR SERVICES
Securicor Integrated Pvt Ltd (SIPL) provide a range of comprehensive General and Specialized Safety and Security System Design, Risk Management and Technological Support Services.
Our services integrate all characteristics from the initial stage of planning and developing of concept layouts, formulating Safety and Security strategies, affordable and adaptable design capability and implementation with round the clock the support with quality assurance. Regardless of the project size and complexity, our aim is to provide a fully integrated end to end solution that is innovative in its approach to emerging threats and technologies.
SIPL understand todays regional and state level challenges and help organisations to safeguard and protect their businesses by identifying all sort of Safety and Security shortfalls, vulnerabilities, threats and risks.
SIPL provide expert guidance, professional advice, innovative concepts and unlimited support to create "SELF-SUSTAINABLE SAFE AND SECURE ENVIRONMENT"
Unique and creative solutions that meet the clients' expectations
Continuous search for opportunities beyond the agreed communications and business objectives
Creative approaches to the clients' special needs to find and tailored Safety and Security solutions
Team work based on the implementation of progressive disciplines
Professional quality of services provided by a highly motivated team
24/7 availability


Safety and Security
System Design
Design Stage Planning
Technical Surveys
Technologies Recommendations
Project Management
Operational Requirements
Equipments, Tools and Softwares
Installations and De-installations


Safety and Security Risk
Management
Protection level review
Vulnerability, Threat and Risk
Gap Analysis and Action plan
Policy and Procedure Development
Control measures Recommendations
Stakeholders Strategies Development
Emergencies preparedness


Technological and Commercial Support Services
Costing & Budgeting
Operational Audits
Training & Development
Stakeholders Awareness
Business Plan Development
Service level agreements
After sale services