SAFETY AND SECURITY CONSULTANTS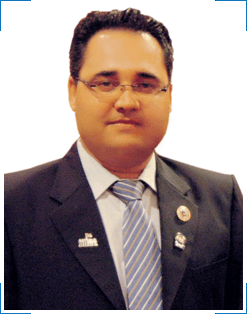 WELCOME
CHIEF EXECUTIVE MESSAGE
We would like to take this as an opportunity to briefly introduce Securicor Integrated Pvt Ltd (SIPL).
SIPL focused and intended to the privileges of providing Safety and Security expertise to different sectors, which include Governments, Police, Banks, Hotels, Hospitals, factories, Schools, Retails, mosques, roads, townships, powerplants, critical national infrastructure, high rise buildings, transport, educational and training institutes and other private or public sectors entities. We are keen to be associated with your esteemed organization and confident to provide the highest level of services related to Safety and Security services.
Read More

MISSION
To be the pioneer in providing at general and specialist level Safety & Security consulting services, solutions for deterrence, designing, development and implementation of self-sustainable safe and secure environment with the introduction, supplying and installation of modern robust equipments to ensure as far as reasonably practicable humans life are safe

VISION
To escalate the level, standards and sense of private and public safety and security to the maximum. To promote the culture where all our clients, customers, stakeholders and general society think "above and beyond" with in their spheres of scopes about
"Safety and Security".
Secure

We go beyond our limitations to ensure the existence of safe and Secure environment by taking active steps with the involvement of our stakeholders.

Accountability

We consider safety and security our moral, ethical and professional responsibility to help our stakeholders beyond their expectations.

Facilitate

We ensure to facilitate all our stakeholders by providing expert advise, necessary tools and equipments, appropriate theoretical and practical approaches wherever possible.

Excellence

We endeavor for excellence, receptive to innovative ideas, ready for change with the assurance to able that we can lead by example.
BUSINESS GOALS & OBJECTIVES
To minimize threats and maximize protections to human life
To achieve together with national and regional forces sustainable peace
To promote the culture of protection amongst all stakeholders
To introduce the technologies and methodologies for sustainable peace