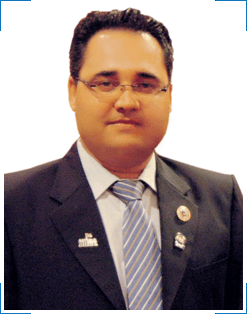 We would like to take this as an opportunity to briefly introduce Securicor Integrated Pvt Ltd (SIPL).
SIPL focused and intended to the privileges of providing Safety and Security expertise to different sectors, which include Governments, Police, Banks, Hotels, Hospitals, factories, Schools, Retails, mosques, roads, townships, powerplants, critical national infrastructure, high rise buildings, transport, educational and training institutes and other private or public sectors entities.  We are keen to be associated with your esteemed organization and confident to provide the highest level of services related to Safety and Security services.
Securicor Integrated Pvt Ltd willing to exercise and provide its expertise wherever and whenever as far as reasonably practicable and feasible, to the extend but not limited to, develop SOPs, contribute in the development, improvements and implementation of safety and security legislative framework both at private and governmental level if required, introduce cost-effective industry solutions at design and implementation stages, develop flexible policies, practices, and procedures. 
 In addition, the company shall after authorization may introduce, install, test, retained, import, supply appropriate authorized equipments with necessary training as well after sale services relevant to the scope of work, act as an auxiliary private firm to assist all governmental and non-governmental institutions, agencies and authorities wherever necessary.
SIPL has the expertise to evaluate each project and its dynamics as per merits to accommodate the simplest, to the most sophisticated requirements.   We would very much appreciate if you considered us as your approved consultants / service providers / contractors / suppliers for your current and future business and projects.
Please feel free to contact us for any kind of related query. Your cooperation and consideration will be highly appreciated.
Yours sincerely,
AAMIR AZIZ, MSc (UK), MBA (UK), PGdip (UK), IDipOsh, MIIRSM, GradIOSH, CPO (USA)
Chief Executive Officer